New Product Announcement: 5×7 is here!
We are excited to be able to offer a new Mercury camera line: 5×7.  5×7 film has almost twice the area of 4×5, which equates to twice the resolution, amazing depth of field control, and gorgeous tonality.  The 5×7 format also brings with it the possibility to mount 6×17 panoramic roll film backs–without a doubt the ultimate panoramic format!  It goes without saying that the Mercury 5×7 camera body is lighter than any other 5×7 camera ever made, and can be easily transported for landscape, and even handheld, use.
Our 5×7 Back Adapter integrates with the rest of the Mercury ecosystem for maximum compatibility and ease of use.  We will initially offer the 5×7 camera as an integrated XL Front Panel and 57 Back Adapter.  Customers can purchase new lens kits and other components for it, or integrate their existing lens stacks into the new configuration.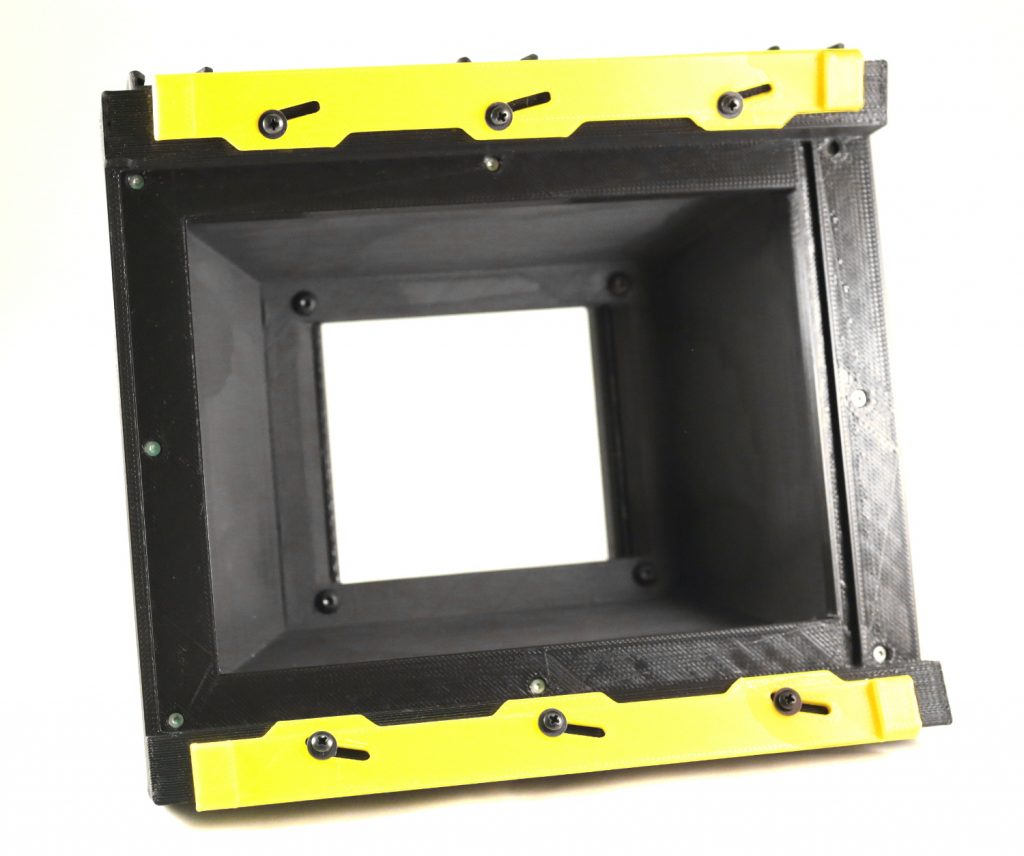 Because the Graflok standard was never defined for the 5×7 format, we decided to create our own, which we call Merclok 57.  This uses a robust slider system like Graflok, but is spaced to lock onto standard sheet film holders, as these will be the most commonly used backs.  Most wooden 5×7 sheet film holders (Kodak, Ansco, Baco, etc.) mount directly.  Plastic sheet film holders (Fidelity) require a simple, thin spacer to lock properly.  If you wish to mount a 6×17 roll film back, you will need a spacer kit.  These simple spacers snap onto the roll film back, providing the proper spacing for Merclok mounting.  We have spacer kits available for the Dayi 5×7 roll film back and the Canham 6×17 back.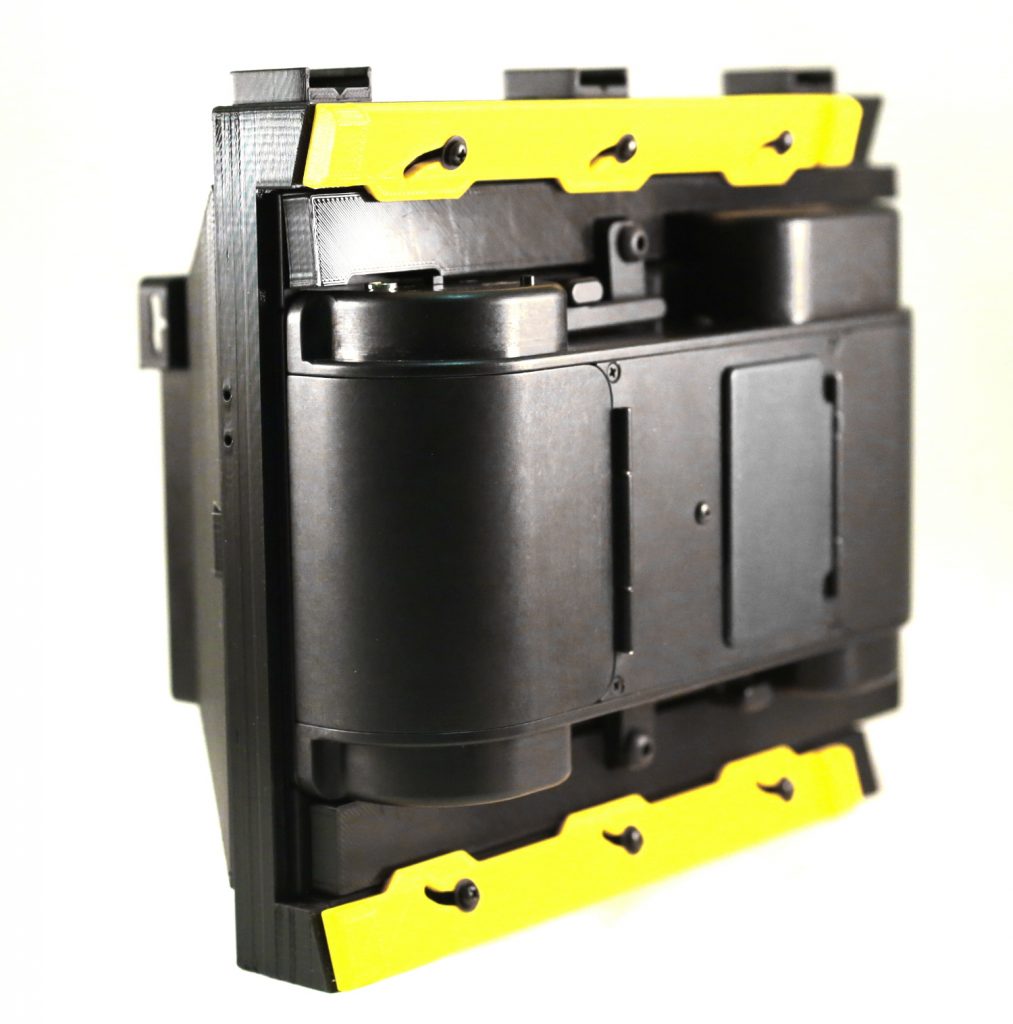 A 5×7 Mercury works best with lenses from 105mm to 180mm.  Longer than that will vignette; shorter would require a great deal of recessing.  However, 210mm lenses vignette only a small amount, and are still usable.  The 57 Back Adapter itself is RS-60.  Compatibility and focus unit considerations can be determined by consulting the RS-60 column in the Mercury View Lens Database.
The standard Merclok 57 sliders are black, but you can order them in any of the standard Mercury color highlights.
We have also developed, as part of the 5×7 Mercury ecosystem, a 5×7 ground glass back.  It provides 100% 5×7 coverage for focus and framing and includes indicators for 6×17.  While this is the recommended solution, we have also developed slide-on spacers for the Mercury 4×5 Limited Ground Glass which will allow it to be mounted in vertical orientation on the Merclok 57 system.  This will only provide partial coverage for focus.
Introductory pricing, for current Mercury users, is as follows:
Integrated Mercury 5×7 Body: $215
Upgrade to color highlights (choose color): $15
Dayi 6×17 Roll Film Back Spacers:  $10
Canham 6×17 Roll Film Back Spacers: $15
Fidelity Deluxe sheet film back spacers (in highlight color if applicable):  $5
Mercury 5×7 Ground Glass Back: $70
Spacers for Mercury 4×5 Limited Ground Glass:  $25
One small batch of cameras is available now.  Email us if you would like to purchase one.